---
For CanLit fans, a very good books conversation was started over the weekend on CBC Radio's Cross Country Checkup, which is continuing on the CBC Books website. With tomorrow's Canada Day in mind, they were discussing a new selection CBC Books has done of 100 Novels that Make You Proud to Be Canadian. These are novels published in English, or translated into it. They're welcoming new titles for the list, with the first 100 named via this link. I've submitted some faves of my own, including one by the amazing New Brunswick author Antonine Maillet, born in 1929. Her novel, Pélagie-la-Charrette (1980, roughly translated as Pelagie: Return to the Homeland), is an historical epic set in the mid-1700s, when the Acadian people, refusing fealty to the British Crown, were evicted from Nova Scotia, sent in to an exile that shunted them down the Atlantic seaboard, or all the way down to Louisiana, where they became known as 'Cajuns.' Her epic tells the story of their exile and eventual return to the Maritimes, but only for some. With the novel Maillet became the first woman, and first non-French person of either gender, to win France's Prix Goncourt. From the flap copy on the current Goose Lane Press edition: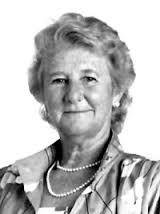 "At thirty-five, Pélagie is a survivor of the Great Disruption of 1755, when British soldiers deported Acadians who had farmed along the Bay of Fundy for generations. Splitting up families, the soldiers tossed men, women, and children pell-mell into ships and dispatched them to ports all along the eastern seaboard of the US and to Louisiana. When it was heard years later that the British would tolerate their return to Acadie, thousands loaded possessions and children onto handcarts and set out on foot. After fifteen years of working as a slave in the cotton fields of Georgia, Pélagie, too, has had enough. Drawn home as if by a magnet, inspired by her love of her family and of Beausoleil, a heroic sea captain, and determined to outrace the "Wagon of Death," Pélagie sets off to take her people on a 3,000-mile trek back to their homeland. Her single cart, pulled by six oxen, soon attracts scattered Cormiers and LeBlancs, Landrys and Poiriers, Maillets and Légers. Together, this caravan of colourful Acadians undertakes a ten-year journey up the Atlantic coast to their childhood homes."
In 1987, I had the privilege of publishing the US edition of Maillet's The Devil is Loose, a sea adventure about a female pirate–a kind of maritime Robin Hood; she plunders British merchant ships and gives the booty, especially wine and rum, to the islanders of St. Pierre and Miquelon, the isles (still French-speaking today) in the north Atlantic near Newfoundland. Under a grant from Canada's Department of Cultural Affairs, Maillet traveled to New York and read from her work at the Americas Society on Park Avenue. I recall she was of quite small stature, and without any airs she stood on a box of printer paper to reach the mic on the lectern. She also created the indelible character of modern Acadian theater, a wise woman/elder figure, "La Saguoine." Over the years, the CBC has run many pieces about Maillet and her work, including readings by her, that you'll find here in the CBC Archive.
From CBC Books' excellent list, I loved reading Marian Engel's The Bear; Margaret Laurence's Stone Angel; Robertson Davies' Fifth Business (and his entire Deptford trilogy, of which this is Book I); Timothy Findley's The Wars (I was also gripped by his novel Famous Last Words); George Elliott Clarke's George & Rue, (the US edition of which I published in 2006) and many books by Margaret Atwood, Mordecai Richler, Emma Donoghue, Guy Vanderhaeghe, and Paul Quarrington, though not the particular titles by them that are on the list. As a bookstore owner in Cleveland, Ohio from 1978-85, when a new generation of Canadian writers was bursting in to print, I was very lucky to stock and sell early books by the Atwood/Richler/Findley generation. I sold a ton of copies in the '80s of everything by Robertson Davies, and as a bookseller, was enlisted by his publisher to urge other booksellers to order and sell more of Davies' titles. This led to a lengthy correspondence with him that I've published in a post on Honourary Canadian, "Why I Write this Blog." In my publishing career, I've also brought out US editions of books by Paul Quarrington, George Elliott Clarke, Steven Galloway, Atwood, and Richler, all of whom have books on the new CBC list.
I've suggested a few more novels for CBC's extended list: The Abramsky Variations by Morley Torgov; all the Benny Cooperman detective novels by Howard Engel, whose superb Memory Book I published in the US in the 2006; Kathryn Kuitenbrouwer's engrossing circus novel All the Broken Things, in part perhaps an homage to Marian Engel's The Bear; and the great suspense novel Alter Ego, by the now-retired CBC broadcaster and exec Patrick Watson, who did a signing for it in my bookstore in 1979. Here are covers from many of the books: